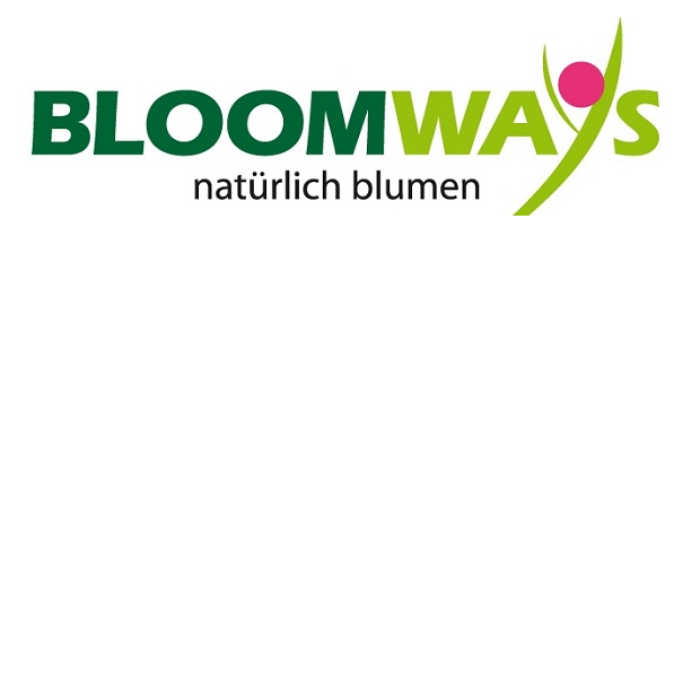 Top quality at a fair price
Bloomways
Bloomways GmbH & Co. KG is one of the leading internationally active flower wholesalers in Germany. Specialising in cut flowers and cut foliage, Bloomways exclusively supplies the specialist retail industry. The broad, fresh product range comprises high-quality regional and international products, including bunched flowers and bouquets. FairTrade products and a budget product range round off the portfolio. As a subsidiary of the Landgard Group, Bloomways operates as an independent company in the cut flowers sector, and in the purchase and sale of cut flowers.
Extensive network.
The Bloomways headquarters are located in Straelen-Herongen. Thanks to well developed logistics networks and locations throughout Germany, the Netherlands and Austria, Bloomways is capable of supplying its customers promptly with fresh, high-quality products. The sales and distribution channels of Bloomways include wholesalers, numerous Cash & Carry markets, Germany-wide mobile showroom sales, a webshop, and telephone sales. In order to ensure a well structured product range, continuous product availability, and consistent quality, Bloomways relies both on regional producer goods and an international product portfolio, which is procured worldwide through all the central marketing facilities.
Competent consulting and fresh ideas.
Bloomways offers its customers friendly, competent employees, good consulting and fresh ideas on a daily basis. Thanks to its many years of experience and extensive customer and market knowledge, Bloomways is able to respond individually to customer requirements. Its regional and worldwide purchasing arrangements allow Bloomways to guarantee a wide product range in top quality and at a fair price. Continuous product development and optimisation of business processes ensure an innovative product portfolio. Responsibility, partnership, trust, transparency and performance define our everyday work.