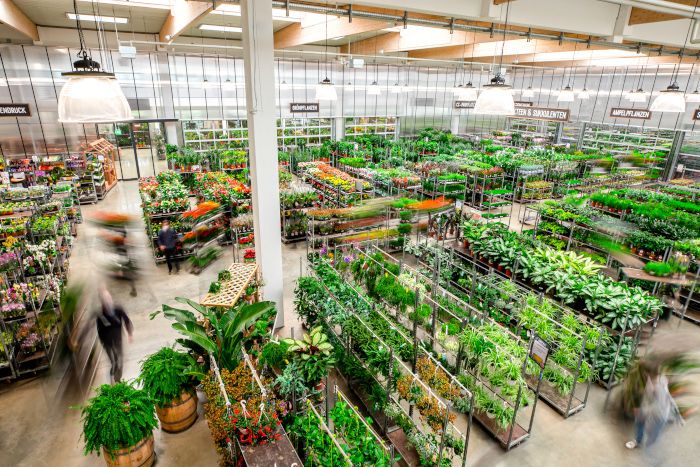 The world of Flowers & Plants at Landgard
Immerse yourself in the varied and diverse world of flowers and plants, supplemented by modules relating to the topic of gardens. In 31 Cash & Carry markets with an area of over 3.6 million square metres, we offer you a wide product range with a regional focus under the following headings:
Houseplants
Bedding and balcony
Shrubs
Herbs
Perennials
Flower bulbs
Convenience
Supplementary gardening products
As a plant specialist with consulting competence from almost 30,000 years of aggregated professional experience, we are your competent contact for applications in the house and garden. Furthermore, we offer extensive product ranges in the fields of landscaping, cemetery applications, and urban development.
Our focus is on high-quality products. The young plants required for this are cultivated by our 3,300 producers in Germany and Europe. The key factors here are sustainable production and regional focus. The product portfolio is supplemented by selected producers around the world.
Outside our opening hours, we are available for you around the clock at our webshop pflanzenmarkt.de.
In our Cash & Carry markets, we offer you additional supplementary products and themes relating to the areas of
floristry products and decorations, and
cut flowers from a global cultivation portfolio under the Bloomways brand.
Furthermore, at our location in Herongen we operate the only auction house for Flowers & Plants in Germany. Learn about the service portfolio of Veiling Rhein-Maas, with no obligation.
We look forward to your visit, and to individual consulting and marketing meetings. Give us a challenge.