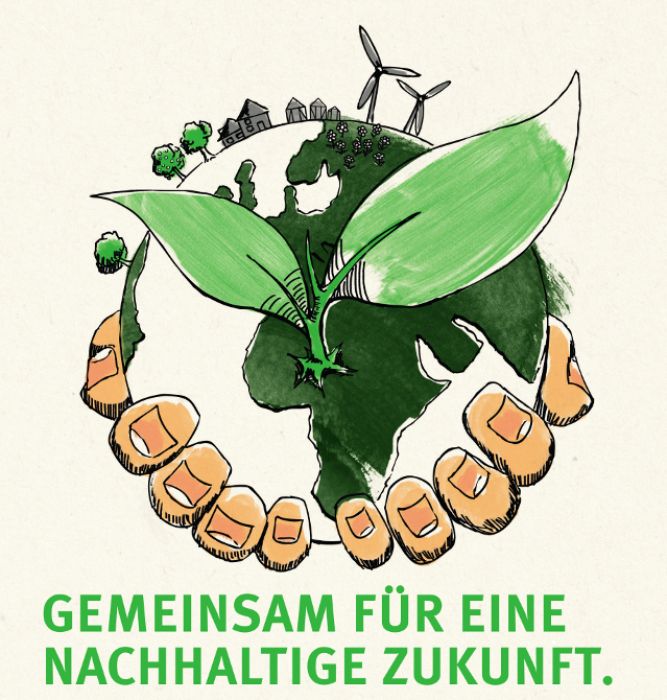 The Landgard sustainability strategy
At Landgard, sustainability is a central component part of our strategic orientation as a modern marketing producer cooperative. The sustainable use of natural resources and responsibility for nature are firmly anchored in Landgard's value system. The aim is to live up to Landgard's economical, ecological and social responsibility, both today and in future, and to exceed all legal requirements. Landgard is dedicated to a continuous process of identifying and handling requirements, and of realising further potential in the field of sustainability. The focus of the sustainability strategy is on projects that go beyond the basics required in law and by basic standards.
The Landgard sustainability strategy is built on four pillars: Green Products; Climate, Energy and Environment; Employees; and Society.
An overview of the individual sustainability measures at Landgard can be found at nachhaltigkeit.landgard.de.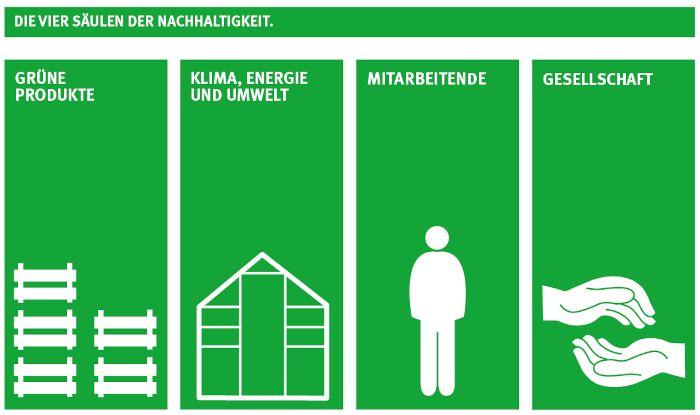 The four pillars and sustainability with project examples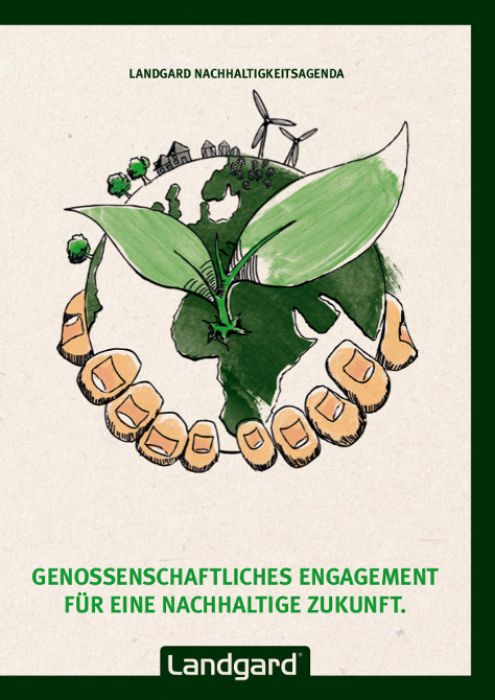 The Landgard sustainability agenda
Fresh flowers and plants, and healthy fruit and vegetables, represent an intact and healthy environment. In order that customers can continue to rely on the quality and freshness of products from Landgard producers, we see conserving natural resources and taking responsibility for nature and society as integral parts of our value system. But what does that mean in real terms? What projects have we already implemented? What goals have we achieved? Answers to these and many other questions can be found in the Landgard sustainability agenda.
The sustainability agenda clearly and illustratively displays how Landgard contributes through a shared commitment to securing a healthy basis for the coming generations of the producer cooperative, member companies, customers, employees and the industry as a whole. At the centre of the agenda are the four pillars of the Landgard sustainability strategy: Green Products; Climate, Energy and Environment; Employees; and Society.
Your contact with us.
We will be happy to answer your questions.